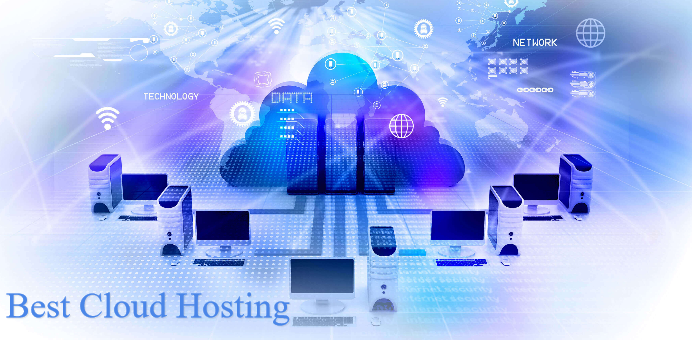 Cloud server hosting has been gaining immense popularity in recent years and is expected to continue growing. Cloud hosting's main concept is "Divide and Rule". This means that the resources needed to maintain your website are distributed across multiple servers, which are called "the cloud". This significantly reduces the chance of your website going down due to a server failure.
What is cloud hosting exactly?
Your website requires resources that are distributed across multiple web servers. These resources can also be spread across different geographic locations. Your website is not dependent on one server. Instead, it relies on a group of servers working together. This "the cloud" helps to keep your website running smoothly. Cloud hosting significantly reduces the chance of your website going down due to server malfunctioning.
It also allows you to efficiently manage peak load without bandwidth issues, as another server can be used in such instances.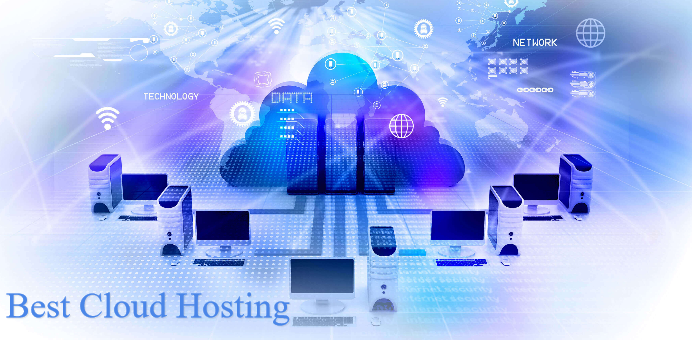 Why choose SSD Cloud Hosting?
Cloud Server Hosting Services can provide 2X faster performance. SSD Cloud Server Hosting can turbocharge your website! Cloud web hosting services that are lightning-fast and backed up by low-density servers and multiple cache layers will serve your website content. NGINX Plus caching is already integrated to ensure the best performance possible for your website.
Scalable Cloud Web Hosting offers 4X more Scalability. 4X MORE SCALABILITY
As your business grows, you can easily upgrade your website's resources in one click. This is the best option for resource-intensive apps.
Traffic spikes? No problem. No problem. Now you can ramp up your sales without any interruptions!
SSD Storage drives SSD STORAGE DIVERSES offers faster page loading speeds
Get your business up and running faster with SSD drives. Everything from OS to DBs will be stored on SSD drives.
You will experience greater stability thanks to a stronger architecture and state of the art hosting servers
BENEFITS Of Cloud Hosting
AUTOMATED FAILOVER- LEVERAGE THE CLOUD
Fully managed servers that can handle increased traffic without downtime.
INTEGRATED CACHING – SERVE YOUR WEBSITE FASTER
Advanced Varnish/advanced caching to handle more traffic at higher speeds. TOP-OF THE-LINE CLOUD HOSTING
TRUSTED CPANEL-MANAGEMENT Access to the best cPanel, on top of Cloud Hosting services.
BLAZING-FAST TIME FOR LOADING
Your site will be served 2x faster with top-of-the-line hardware and Varnish caching, which stores your most visited pages.
Instant Scaling
There is no need to change your hosting when your traffic increases. You can instantly increase your resources by clicking a button.
cPanel Management
Similar to Shared Hosting, manage your website and related services like Email with ease using cPanel.
FREE SSL Certificate
All of our Cloud Hosting and Linux Shared Hosting packages come with FREE SSL from Let's Encrypt.
Automatic Failover
We automatically move your site to another server if we detect a problem with your hardware. This ensures that your site is always available and you don't lose traffic.
Resource Management
A dashboard allows you to keep track of the website's resources and performance. You can increase or decrease as needed.
Cloud Hosting FAQ
What's the difference between Cloud Hosting & Shared Hosting?
A website hosted on shared hosting is usually placed on the same server as many other websites, which can range from a few to hundreds. This setup allows all domains to share resources such as RAM or CPU from the same server. Cloud hosting offers almost unlimited capacity to handle large traffic spikes. Cloud hosting allows you to host your website on multiple servers that can all be connected and work together as one. Websites are not dependent on one server. Even if one server is unavailable, data is retrieved from the other servers and processed without any downtime.
What is Varnish Cache?
Varnish Cache, a web application accelerator, can increase the speed of a website up to 1000%. It is often used for dynamic websites with a lot of content. This can be often used by websites with high traffic, such as Wikipedia, The Guardian, and The Hindu. It also appears in online newspapers such as The New York Times and The Guardian. Around a tenth of the top 10K websites on the internet use this software.
How reliable is your cloud hosting?
Cloud hosting is highly reliable. Cloud Sites automatically creates three-mirror copies of your data on multiple devices. This ensures safety and protection. The website is hosted on virtual partitions that draw their resources from a large network of physical servers.
What storage architecture is used by Cloud Hosting?
Ceph Storage provides 3N levels of redundancy. Ceph Storage is distributed in computing without any single point of failure. It can scale up to the exabyte level and is freely available. Ceph can replicate data and is fault-tolerant. It does not require any hardware support. Ceph's design makes it self-healing, self-managing and reduces administration time.
Is there a limit to the amount of RAM and CPU that can be added?
Any Cloud Hosting Plan can include up to 8GB RAM and 8 cores.
Are you able to provide Cloud Hosting with one-click install scripts?
Yes, We offer "Quick Installation" that is pre-installed on your package.
Is it possible to upgrade/downgrade?
There is no way to upgrade or downgrade between plans. You can buy additional RAM or CPU cores according to your requirements.
Is there a money-back guarantee?
Yes, Cloud Hosting comes with a 30-day Money Back Guarantee.
How do I install my SSL Certificate for free?
It is easy to set up the Free SSL for your hosting package. For more information about how to set up your SSL package, please refer here. Note: Free SSL is available only for websites that are hosted on VPSWALA servers. The domain name must be actively pointing at the hosting server.
What is caching?
Websites load faster when cached. VPSWALA caches static pages of your website with NGINX Plus. This will make your website load faster in high traffic periods.