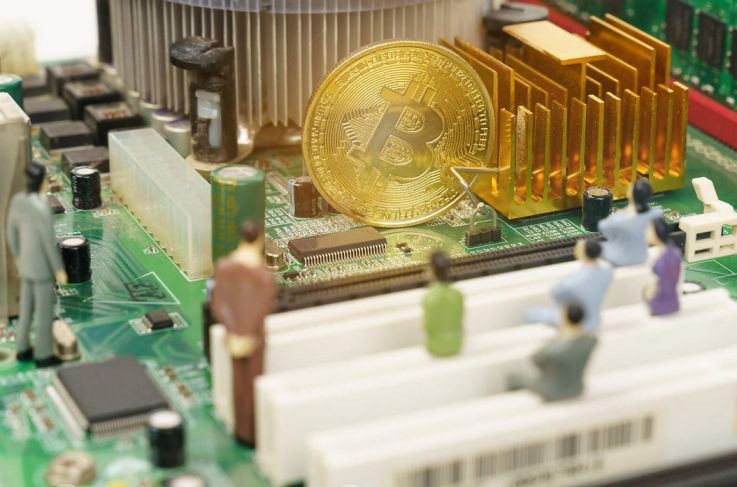 Overview of Bitcoin VPS
Bitcoin Virtual Private Server, or Bitcoin VPS, is a strong and adaptable option for people who want to utilize Bitcoin as a form of payment while keeping complete control over their online presence. The advantages and features of Bitcoin VPS will be thoroughly covered in this article, along with instructions on how to use this innovative technology.
Benefits of a Bitcoin VPS
The ability to pay using Bitcoin is one of the key benefits of a Bitcoin VPS. This makes it unnecessary to use conventional payment methods like credit cards or bank transfers and enables quicker, safer transactions. Additionally, Bitcoin VPS gives you total control over your online appearance, enabling you to install personalized software and tailor your server to meet your individual requirements.
The enhanced security and privacy that Bitcoin VPS offers is yet another important advantage. Your data is stored on a central server with a standard VPS, making it susceptible to hacking and other malicious assaults. The blockchain technology used by Bitcoin VPS, on the other hand, includes encryption and security measures that make it nearly hard for hackers to access your data.

How to Set Up a Bitcoin VPS?
Finding a trustworthy supplier is the first step in getting started with Bitcoin VPS. There are many companies that offer Bitcoin VPS services, so it's crucial to perform your research and select one that adheres to your unique requirements. After deciding on a provider, you must set up an account and use Bitcoin to make a payment.
You'll be able to access your VPS and begin customizing it after your account has been set up. This requires setting up special software, configuring security settings, and other things.
How To Buy Bitcoin VPS from VPSWALA?
A Windows VPS, Linux VPS, VPS Hosting, RDP Admin, Mikrotik VPS, and a dedicated server with fast deployment can be ordered using bitcoin. We have developed a safe cryptocurrency payment system in response to the rising popularity of Bitcoin and other cryptocurrencies so that our customers may fully pay for their orders with this as well. Buy a Cheap Bitcoin VPS from VPSWALA to obtain the BTC Instant VPS in a matter of minutes from anywhere in the globe thanks to Bitcoin! Locations of the Bitcoin VPS include Singapore, the United States, Hong Kong, the United Kingdom, the Netherlands, Australia, Germany, Japan, France, Turkey, Russia, Canada, etc.
Why cryptocurrencies?
Cryptocurrencies are more recent digital currencies than other digital currencies, and they have used cutting-edge blockchain technology to launch a new generation of currencies. Leading businesses like VPSWALA have resorted to bitcoin payment methods in the modern era due to cryptocurrencies' widespread use. Now, all of our consumers can use our services and pay for VPS and dedicated hosting server services using any cryptocurrency, including Bitcoin, Litecoin, Ethereum, Tether, Monero, and Cardano.
Conclusion
For individuals who want to utilize Bitcoin as a form of payment while retaining all control over their online presence, Bitcoin VPS offers a strong and adaptable alternative. Bitcoin VPS is the perfect option for anyone wishing to advance their online presence because it allows for the use of Bitcoin as a form of payment, increases security and anonymity, and will enable you to completely configure your VPS to match your individual demands.
graph LR
A[Bitcoin VPS] --> B[Use Bitcoin as payment]
A --> C[Complete control over online presence]
A --> D[Increased security and privacy]
Note: This post is meant primarily for informational reasons and should not be regarded as investment or financial advice. Before making any investment decisions, always conduct your own research and speak with a financial counselor.