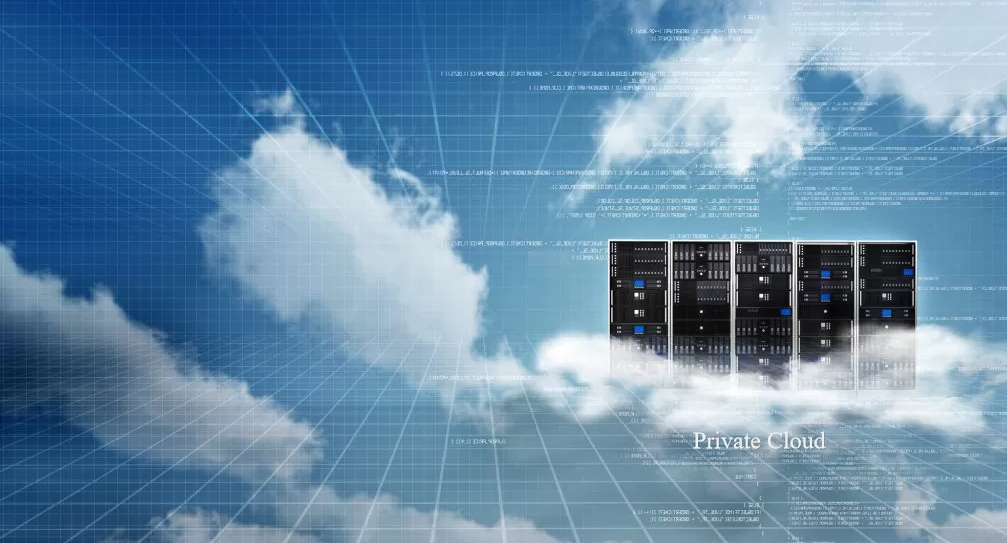 When a single organization or end-user has exclusive access to the hardware and software resources defined in a particular cloud computing environment, this is known as a private cloud. Similar to other types of cloud systems, private clouds provide virtualized resources through physical components. Private cloud environments can be hosted in-house in a company's data center, but increasingly, businesses are turning to outsiders who either serve as colocation facilities or offer hosted private cloud services.
Many different sorts of businesses can profit from cloud computing, but like with many other cutting-edge technologies, it is simple for those who are contemplating using it to get sucked into the marketing hype.
Organizations must take a number of crucial decisions in order to effectively benefit from a migration to the cloud. Here are some topics we'll cover:
workings of a private cloud.
A comparison of public and private clouds
The benefits and drawbacks of private clouds.
illustrations of private clouds.
A Private Cloud's Operation
Since virtualization is the foundation of cloud computing, it's crucial to review the idea in order to fully understand how private clouds operate. Creating virtual copies of things like operating systems, storage devices, servers, or network resources and hosting them all in a cloud environment is the process of virtualization. IT companies use the technique of virtualization to obtain higher economies of scale and efficiency.
An isolated (sometimes referred to as single-tenant) and secure environment made out of resources gathered from several servers employing virtualization is referred to as a private cloud server. This kind of cloud assures that those organizations are properly insulated from one another by restricting access to only a few select organizations rather than the entire public. It is often made available as a monthly lease.
The person who has legal ownership of that private cloud server may have an impact on who runs these settings. Private cloud servers can be either on-site or hosted on a cloud provider's infrastructure/off-site data center, as was previously noted.
Private vs. Public Cloud
A public cloud, as opposed to a private one, can provide a shared cloud computing environment for many users (also known as multi-tenant environments).
In a public cloud model, a large cloud solution provider (CSP) or a third-party provider provides the framework and resources. Among the more well-known public cloud service providers are Amazon Web Services (AWS), Microsoft Azure, and Google Cloud. The ability to pay as you go is one of the primary benefits of adopting public cloud solutions. Organizations can scale their resources in accordance with their own growth, but doing so may eventually result in unintended expenses.
Therefore, the private cloud offers better isolation and compatibility with a wider range of workloads, and the public cloud can give higher scalability as the organization grows and its needs.
Benefits of a Private Cloud
Predictable server usage, better resource utilization, lower costs, higher security, regulatory compliance, and more flexibility are the top six benefits of private clouds that businesses should be aware of.
1. Consistent Server Use
Businesses with somewhat steady and predictable resource needs have to think about utilizing a private cloud. These companies are more likely to be able to optimize their resources and, consequently, their cloud spending while being less likely to fully utilize the public cloud's elasticity, which is one of its key advantages.
2. Increased Resource Usage
The virtualization technology that powers all forms of cloud computing provides many of the advantages of private clouds. The majority of servers are underutilized, and virtualization improves resource efficiency for private cloud customers, allowing workloads to be transferred to a new physical server when service demands change. As an alternative, the server's individual resources might be changed to fit the varying needs of every given application.
3. Lower Costs
By making the most of their servers, enterprises may assure application performance while simultaneously lowering costs thanks to this flexibility and enhanced resource use. In addition to cost savings over a conventional on-premises system, a private cloud environment may even be more affordable for some businesses than a public cloud environment.
The fundamental advantage of public cloud services is typically thought to be their low cost, which unquestionably results in cost savings for certain businesses. For instance, Netflix operates primarily under one type of workload, is not in a highly regulated sector, and sees regular fluctuations in usage across all global time zones. Public cloud services are therefore appropriate for organizations like Netflix.
According to a recent report from 451 Research, private cloud computing is actually less expensive for many firms, especially if it runs on single-tenant dedicated VMware. The total cost of ownership (TCO) of a public cloud is frequently unknown to businesses until the bill is received, according to experts, in large part because of hidden fees, including network bandwidth. Research reveals that 41% of IT decision-makers believe their private cloud to be less expensive than a comparable public cloud. Additionally, 24% reported paying a premium of 10% or less for their private cloud, which is well worth it for businesses making use of the private cloud's additional benefits.
4. Enhanced Safety
Due to methodological decisions like putting on-premises and hosted private cloud settings together or comparing various environments without taking into account the various organization types that employ them, security statistics comparing cloud environments can be inconsistent or misleading (as explored below). Although IT experts have distinct opinions, a study by security company Ixia reveals that 90% of them are worried about the security of data and applications on public clouds.
Finally, because a private cloud might offer security advantages over a public cloud, security professionals frequently suggest using one. The physical security of a private cloud is easier to maintain since it operates on specific physical equipment, but any cloud system has to have strong antivirus and firewall protection. Because a private cloud environment is accessed using private and protected network lines rather than the public Internet, cloud access is also more secure in this setting.
5. Adherence to Regulations
The advantages of control and security make private cloud systems attractive among businesses with compliance issues. Another justification is that service providers who offer hosted private clouds can assist in addressing important compliance requirements like PCI and HIPAA-compliant hosting. Some businesses may be forced to use a private cloud in order to benefit from cloud computing while maintaining regulatory compliance.
6. Support for Legacy Applications
Deploying workloads to the public cloud for organizations moving from a traditional on-premises system can be challenging since it cannot be tailored to accommodate any application.
The expected benefits of the new environment must be realized through a successful migration. The greater success rate of migrations to private clouds is one possible factor in the lower TCO of private clouds compared to public clouds.
Management issues with private clouds
A private cloud is not the ideal answer for every firm, despite its numerous benefits. The fact is if you're thinking about employing your own data center, administering a private cloud will demand a large number of resources. To work on this product, you'll need to staff the right IT specialists. Additionally, you may need to hire additional employees to provide full-time support because the initial capital expenditures (CapEx) for server infrastructure can be highly costly and require ongoing upkeep.
However, by relying on the knowledge of a managed private cloud provider, the drawbacks outlined above can be eliminated. When engaging these providers to allow them to handle these areas, the potential cost savings in terms of administration and maintenance grows.
Infrastructure and virtual machines are both fully managed for clients by VPSWala.
Private Cloud Use Cases and Examples
An enterprise may decide if private cloud computing is the proper type of IT environment once it has established its cloud needs and priorities.
HIPAA compliance is necessary.
The private cloud may be the only practical alternative for some enterprises to guarantee regulatory compliance. HIPAA, for instance, mandates that electronically protected health information (ePHI) be produced, acquired, saved, and transmitted in a way that guarantees its privacy, accuracy, and accessibility.
For VMware Private Cloud to comply with regulations, different security services in addition to Acronis Cyber Backup are available.
Flexibility is required
Organizations that stand to gain from the enhanced adaptability of a virtualized environment should also take private clouds into account. Many firms, especially medium and large ones, operate a multitude of distinct applications. They have in-house space on their own hardware.
An organization can alter its resource allocation by virtualizing a server that runs a particular application, like email. Performance gains are made possible when servers running resource-hungry applications are given access to extra processing or memory.
Additionally, it results in cost savings because the extra resources are obtained from servers that would otherwise go unused, rather than being rented or bought individually.
An organization should assess the following when deciding which cloud deployment is necessary:
Needs for flexibility.
required security.
conditions for conformity.
Cost.
Used applications.
Suitable surroundings.
capacities of the organization.
These analyses may be assisted by a reputable cloud service provider that offers hosted private cloud solutions. They can also provide advice tailored to the enterprise.
Finished Setting Up a Private Cloud?
You can get cloud performance on a quick, secure business infrastructure with VPSWala's VMware Private Cloud. It is comparable to having your own personal data center that is completely maintained, simple to migrate to, has a customized login, and has a straightforward pricing structure. It is perfect for businesses, organizations, and software suppliers.
Using numerous nodes, private cloud environments are engineered to be redundant, have zero downtime, and have substantially faster disaster recovery times. These features allow VPSWala to offer Service Level Agreements (SLAs) for all private clouds with 100% assurance.