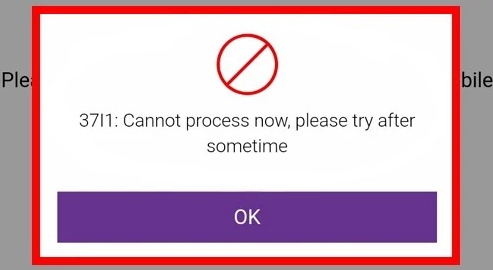 SBI Yono app or You only need one app is an integrated banking app that allows SBI customers to access a variety of banking, financial and general services on one platform. You can not only pay your monthly bills, and do internet banking, but also do online shopping and book flight and train tickets easily. It is a great app to use, very effective and has proper security considerations in place to protect the information of SBI customers. There is also a lite version of this app available for users with basic internet plans.
While the SBI Yono and Yono lite app is simple to use, many new users complain that while trying to access the app they often face the sb001 technical error. Have you ever wondered what is sb001 technical error, why it frequently appears, and the solution to fix this issue? If yes, this article provides you with a detailed guide on the sb001 technical error and simple ways you can employ to fix this error.
What Is Sb001 Technical Error?
Many times when new users try to register on the SBI Yono app, they often get the error message, sb001 technical error, please try again later. This error occurs more frequently than expected, and honestly, can be quite frustrating.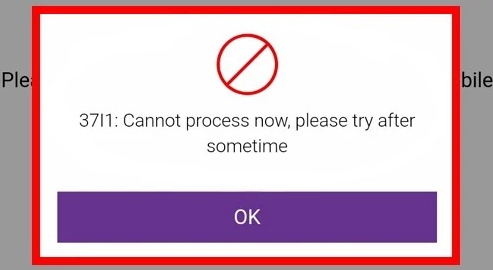 While bank officials have claimed that this is a temporary glitch in the system that will be resolved soon, one can easily fix this error and be able to register their account smoothly. Sb001 technical error occurs because of the bank's security feature of SIM binding. Sim binding permits only customers with numbers registered with the bank to create accounts on YONO with the aim to control fraud transactions.
However, several times new users face the sb001 technical error even while using their registered mobile number. This happens due to a technical glitch and can be resolved easily.
Also Check: How To Find WIFI Password For Windows 10?
How To Fix The Sb001 Technical Error?
1 – Firstly, new users need to ensure that they are using their SBI registered mobile number to create a YONO account
2 – Clear Cache Data – Cache data are temporary files that the phone stores to collect information on the apps visited and revisited by you. By clearing the cache data, there is a good possibility that you will be able to fix the sb001 technical error. To clear the cache data, go to settings and then apps. Select the YONO app and from the app info option, click on the clear cache data option.
3 – Update The App – there is a chance that the YONO app might be misfunctioning because of some bug. To fix the bug, you need to update the app to its latest version from the Apple and Android play store
4 – Delete And Reinstall The App – you might be receiving the sb001 technical error message while creating your SBI YONO account either due to some technical problem or a bug in the app. To fix this issue, the best way would be to delete the YONO app and then reinstall it. This would solve the issue for many people who are unable to create their accounts on YONO.
5 – Restart Your Wifi – if your internet connection is weak, it could lead to you receiving the sb001 technical error message while trying to create the account. Just restart your wifi and wait for some time while trying again
6 – Contact SBI Customer Service – if none of the methods mentioned above works for you and you are still receiving the error message, the only way to deal with it is by contacting SBI customer service. You can call the bank's customer support team at one of their toll-free numbers and they will guide you on how to deal with the sb001 technical error message
Conclusion
While the SBI Yono app is a pretty functional and beneficial app, creating an account on it can be a little tough for many. This is because several users get the sb001 technical error message even after entering all the information correctly while registering their account. If you are also unable to create an account on the SBI YONO app due to an sb001 technical error, just follow one of the steps given in this article to resolve the issue.